Part 1: Introducing Boipelo Mashigo, a creative dribbler from South Africa
Four boys, the same dream!
This documentary describes the career of four the talented boys over a period of twelve months: Boipelo Mashigo, Nikhil Balachander, Aaron Keller and Dominique Girtler.
We will showing you clips from individual training and just as well as the trainers, the boys will also speak a few words.
Almost a 100 football enthusiastic children and teens come from all over the world and enjoy the unique blend of Academics, football training and personality development at DFI in Bad Aibling. Not for nothing is our motto:
"Hier wachsen Persönlichkeiten" which means "Personalities grow here"
The timetable at DFI makes sure that the students are guaranteed two hours of Sport in the mornings. DFI, as a club, also offers an excellent and sustainable training from incredible well educated coaches. A lot of DFI teams play in the highest divisons in Germany and a lot of ex-DFI players like Karim Adeyemi (Now Red Bull Salzburg), Umar Saho Sarho (Now FC Schalke 04), Adem Podrimaj (Now Hannover 96), Julian Höllen (Now Eintracht Frankfurt), Elias Prosic (Now TSG Hoffenheim) oder Flavius Daniliuc (Now FC Bayern München), do justice to the excellent training DFI.
The aim of the training is well explained by our Sporting director, Florian Heller, ex-Bundesliga footballer, ex-Bundesliga U19 coach, and also the Assistant Coach of Claus Schromm at the SpVgg Unterhaching: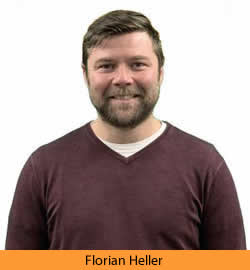 "The players who train at Deutsches Fußball Internat in the individual training and as well the club, DFI Bad Aibling e.V, should be trained in the best possible way, in Sports and as well as Personality development. The individual training is the Heartbeat of the training at DFI. During individual training the players are split into smaller groups to work at their Technical as well as Individual tactics with professional coaches. The main emphasis during these units is to demand more from the players and to promote them more in all aspects ( Technically, Tactically and Athletically). This morning individual training is topped off with Team training in the afternoon at our own club. During these sessions the age appropriate development of the players but here the focus lies more on the tactical development. The aim is to get ever player on the best path to help them be the best football and person they can be."
Boipelo Mashigo (BP) introduces himself - A dream
Matthias Nowak (Ex-Technical and Creativity coach at FC Bayern Munich/ Women's and Junior teams.)
"BP is a virtuoso. To watch him on the ball is joy and lots of fun"
Warm Up for kick off
For the attunement of part 2 of our Documentary of the already metioned Excercises in Individual training with the boys. Here is an exercise for warming up with our U14 Coach Moritz Hajek.